Getting Started With Nunchaku Training
As many of you know I have been working around the clock on bringing several courses of mine online over the past few months.
About a year ago I actually did a bunch of filming for a Nunchaku training course that was going to be released through a company called Silver Cord Cafe. They came across some technical setbacks and the course has not yet been released.
However… They did give me a sample video from the footage we recorded and it was put up on YouTube.
This is one of the first few videos that were going to be released that would be helping people get started with their Nunchaku training.
Let me know what you think…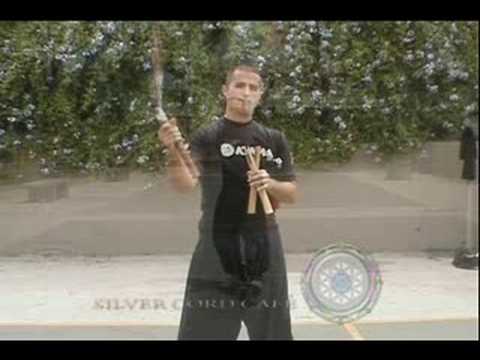 The Nunchaku have been my martial arts weapon of choice since as far back as I can remember… Not sure if that had anything to do with the Bruce Lee movies stuck on replay my whole childhood or not…
In the course I go through like 30 moves and all types of combinations and movements. It was alot of fun recording and putting together. Hopefully we will be able to bring it live sometime in the next few months.
In the meantime… make sure you are staying active with some form of physical activity… It's vital to your long term health and well-being.
Shawn King
Wellness Coach (and Martial Artist)